Spicy Asian Tangerine Balsamic Wings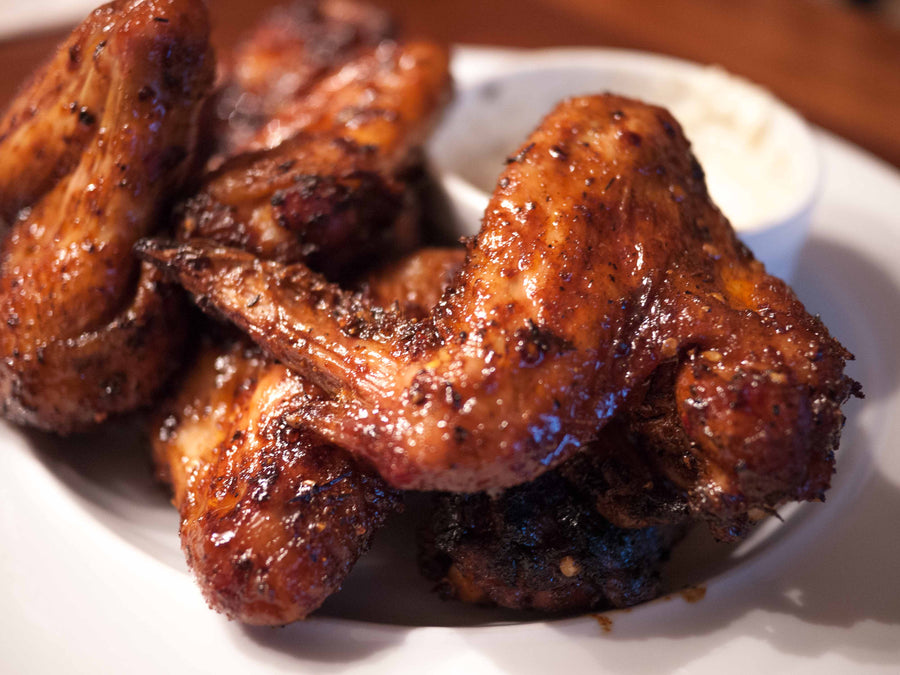 These wings are spectacularly delicious and incredibly addictive.
Ingredients
2 pounds chicken wings
4 slices ginger
3 scallions, thingly sliced
2 tablespoons Garlic Olive Oil
1 tablespoon Cayenne Olive Oil
1/2 cup Tangerine Dark Balsamic
1/4 cup Fiery Mesquite Honey from Lone Star Bee Co.


1/2 tablespoons light soy sauce




1 teaspoon Dark Roasted Sesame Oil
Instructions
Rinse chicken wings and pat dry. In a large shallow bowl or ziplock bag add all the ingredients, reserving 1 tablespoon garlic olive oil and cayenne olive oil. Add the wings and toss well to coat. Cover and marinate the wings in the refrigerator for at least 2 hours or up to 8 hours.
Remove wings from marinade and pat dry. Heat a large (preferably non-stick) saute pan (12"+) over medium heat. Add one tablespoon Cayenne and one tablespoon of garlic olive oil to the pan. Add the wings and fry until browned on each side, about 5 minutes. Continue cooking the wings, turning them over often to coat as the glaze caramelizes. Cook until the wings are nicely browned, sticky, and cooked through. Garnish with additional sliced scallions before serving.
---