Christmas Morning Herbed Bloody Mary!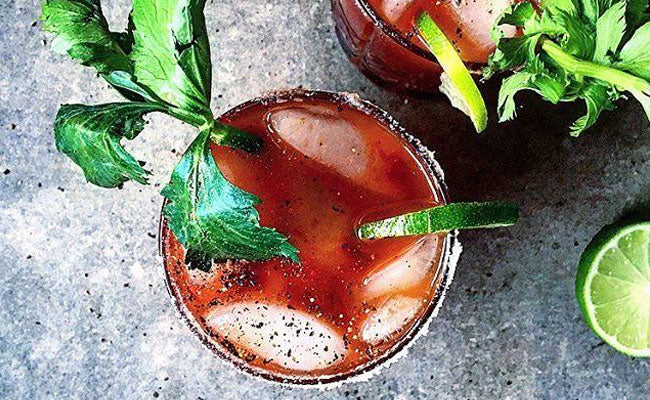 Ingredients
Ground pepper to taste
1/2 ounce fresh squeezed lemon juice
1 1/4 ounce Neapolitan Herb Balsamic Vinegar
1 1/2 teaspoons horseradish
1/4 teaspoon kosher salt
12 ounces tomato juice
6 oz. Vodka
4 celery stalks with leaves attached
Optional: Trinidad Scorpion Pepper Infused Sea Salt (If you like it hot)
Directions 
Add ice to 4 glasses. Mix vodka, tomato juice, lemon juice, Worcestershire sauce, salt, pepper, Neapolitan Herb Balsamic, and horseradish (if using) and pour into glass.  Garnish with a leafy celery stalk and lime wheel.
And if you're really adventurous, rim your glass with the Trinidad Scorpion Pepper Sea Salt for a fiery kick!
---